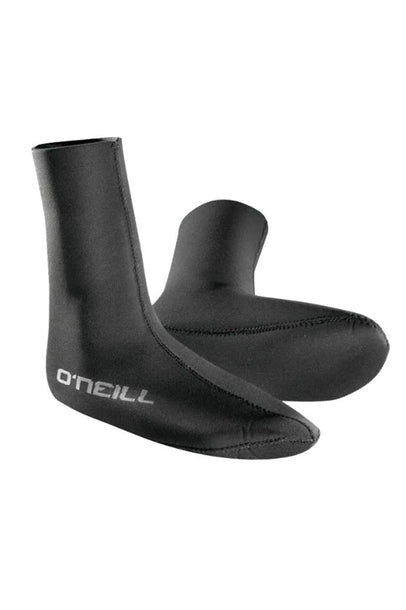 O'Neill Heat Sock 3mm Boot
Pickup currently unavailable
Add To Cart For 10% Off!
Order Over $75? Add This Moment Tote For Free
Surf Temperature Guide: 54° - 64°
This is a great boot for beach strolling, walking around tide pools and other off surfboard activities. For surfing boots we strongly recommend a traction sole.
The O'Neill boot line reflects the expertly designed features and attention to detail you have to come expect from O'Neill.

From the very first surf boot Jack built in the 1960's to the patented SuperFreak of the 90's (US Patent No. 5,913,592), O'Neill has always put our best foot forward when it comes to innovative boot invention and design. This season's newly designed boot program is the optimum in quality, fit and functionality. All the best materials combined with the latest in construction methods, hand built to perfection with the utmost attention to every detail. We've put these things to the test, climbing over barnacles and barbed wire fences on the way out to nameless cold water reefs and point breaks. Don't let punishing cold and rugged terrain keep you from the barrel of a lifetime. O'Neill boots, "It's always Summer on the inside".
Free Moment Tote
Get A Free Moment Tote With Any Order Over $75! Use Code TOTE At Checkout
Get The Tote