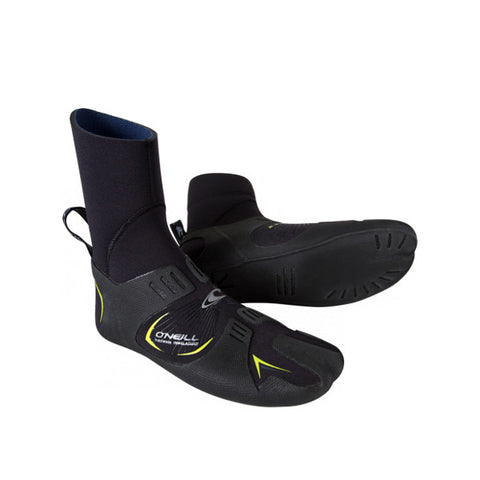 O'Neill 2016/2017 Mutant 6/5/4 Split Toe Boot
Pickup currently unavailable
Water temp guide: 44°-54°f
The O'Neill Mutant 6/5/4 Split Toe Boot is one of the baddest boots around. Simiple, effective, with no annoying straps to get in your way, the Mutant is a top choice of pros and bros alike.
Material: FluidFlex™ Firewall
Features:
Internal Seam Weld, (100%) Sealed Glued and Blindstitched Seams, Ultralight Foxing Support System, Multidensity 3mm Rubber Sole Split Toe or 5mm Internal Split Toe

From the very first surf boot Jack built in the 1960's to the patented SuperFreak of the 90's (US Patent No. 5,913,592), O'Neill has always put our best foot forward when it comes to innovative boot invention and design. This season's newly designed boot program is the optimum in quality, fit and functionality. All the best materials combined with the latest in construction methods, hand built to perfection with the utmost attention to every detail. We've put these things to the test, climbing over barnacles and barbed wire fences on the way out to nameless cold water reefs and point breaks. Don't let punishing cold and rugged terrain keep you from the barrel of a lifetime. O'Neill boots, "It's always Summer on the inside".