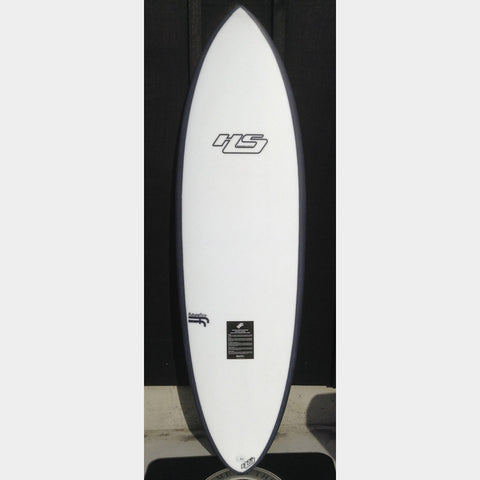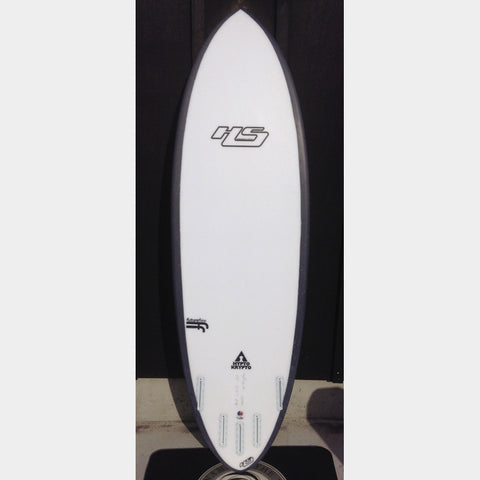 Haydenshapes Hypto Krypto 5'10" Surfboard
Pickup currently unavailable
Add To Cart For 10% Off!
Order Over $75? Add This Moment Tote For Free
| | |
| --- | --- |
| Length: | 5'10" |
| Width: | 20 1/4" |
| Thickness: | 2 5/8" |
| Volume: | 33.79L |
| Fin Setup: | 5 fin |
| Fin Box: | Futures |
Fins Not Included.
Currently one of the most in demand and best selling surfboards globally, The Hypto Krypto is a balance of tradition and modern performance. Suited to the elite level surfer to the everyday surfer, it is often referred to as the 'one board quiver' for its versatility across all types of surf conditions – from small 1-3 ft beach breaks, to barrels of up to 8ft.
It has a high amount of volume under the chest, which enables it to paddle like a dream. It's designed for surfing on the open face, to draw fast flowing lines.
The outline resembles an old school twin fin in the nose, yet it draws back to a tight rounded pintail. The wider straighter outline up front creates plenty of speed, yet the round pintail allows tight turns in the pocket.
The foil has plenty of volume around the chest and center area of the board, yet it refines out to a thinner, pinched rail to keep the board connected to the wave.
The rocker is flat throughout, although holds a little extra lift in the entry, which helps when taking off late or turning in the steeper sections of the wave. The design of the rocker is focused around speed, to enable surfers to make sections that they don't normally expect to make.
The concave runs from a rolled vee in the entry to a slight single, blending into a vee double out the tail which gives the board great speed and control from rail to rail.
This Hayden Shapes Surfboard is up on the rack now!!! If you don't see the exact board or dimensions you want, Just give us a call and we can order it for you! 503-483-1025.
Free Moment Tote
Get A Free Moment Tote With Any Order Over $75! Use Code TOTE At Checkout
Get The Tote