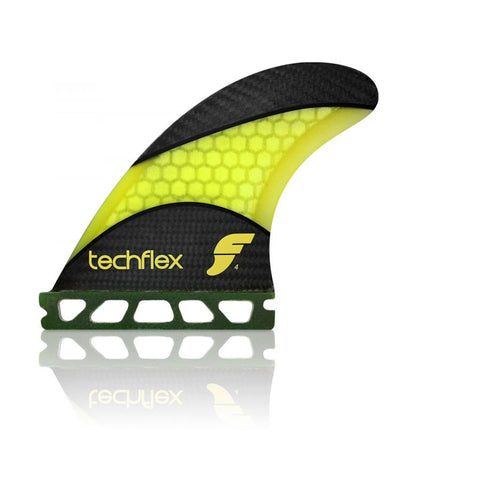 Futures Fins F4 Techflex
Pickup currently unavailable
Add To Cart For 10% Off!
Order Over $75? Add This Moment Tote For Free
MATTIE SAYS:

"I like to use these when the waves are small, but have a little punch. They are a very neutral template, and these fins are great to use while trying a new board, because you can count on them not doing anything weird. Super predictable is sometimes a very good thing, especially when it comes to your fins."
The F4 Techflex fin is one of our most popular models and a longtime favorite of John John's. The Techflex materials give this fin a responsive flex pattern, optimal for high-performance surfing in powerful waves. The F4 is one of the most balanced fin templates with a thicker tip that provides additional hold on rail.
Size:
Small (105lbs - 155lbs) (47kg - 70kg)
Side Fins:
Height: 4.37"
Base: 4.22"
Area: 14.22"
Center Fins:
Height: 4.37"
Base: 4.22"
Area: 14.22"
Construction:
Techflex is stiff like Fiberglass but lighter than Honeycomb. The ultimate in flat foiled fins, great for powerful surfers or powerful surf.
Flat Foil:
Flat foiled fins break free sooner, and are better at controlling speed. Often surfers prefer them in fast powerful surf where they do not need to create additional speed. If you have muscle memory from riding glass-ons, flat foiled fins will feel the closest.
Free Moment Tote
Get A Free Moment Tote With Any Order Over $75! Use Code TOTE At Checkout
Get The Tote