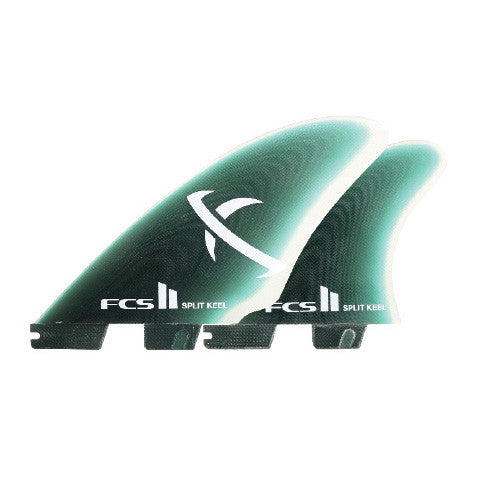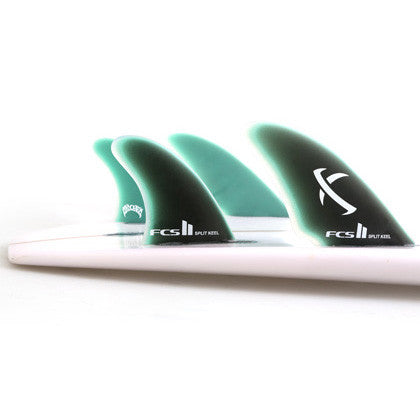 FCS II MB Keel Quad Set
Pickup currently unavailable
Add To Cart For 10% Off!
Order Over $75? Add This Moment Tote For Free
Matt Biolos has created this Keel Quad set for wide tailed alternative boards to give them directional control, while still maintaining maneuverability.
OVERVIEW
Matt 'Mayhem' Biolos's specialty quad fin set. High area quad keel set adds bite and control to hybrid boards with wide tails, without sacrificing pivoting capabilities.
IDEAL CONDITIONS
Open face, down-the-line waves, particularly good in point and reef breaks.
BOARD TYPES
Modern fish and hybrid models with moderate-to-low rocker.
Please Note: this fin is designed to be used exclusively with the FCS II Fin System, and will not fit in the traditional FCS Dual Plug System.
FIN SPECS: SIDE
Base: 4.​​63" / 1​​17.4mm
Depth: 4.​​79" / 1​​21mm
Area: 1​​9.27"² / ​12432mm²
Sweep: 44.8º
Foil: Flat


QUAD REAR
Base: 4.​​​03" / 1​​​02mm
Depth: 4.​​​40" / 1​​​12mm
Area: 12.63"² / ​8150mm²
Sweep: ​28.5º
Foil: 80/20
FIN MATERIAL
PERFORMANCE GLASS
FIN SIZE
Specialized
Free Moment Tote
Get A Free Moment Tote With Any Order Over $75! Use Code TOTE At Checkout
Get The Tote