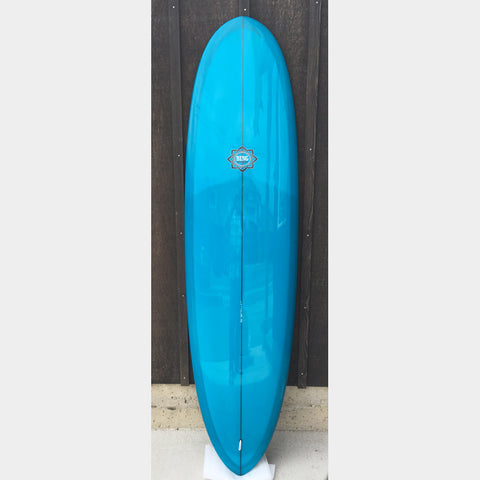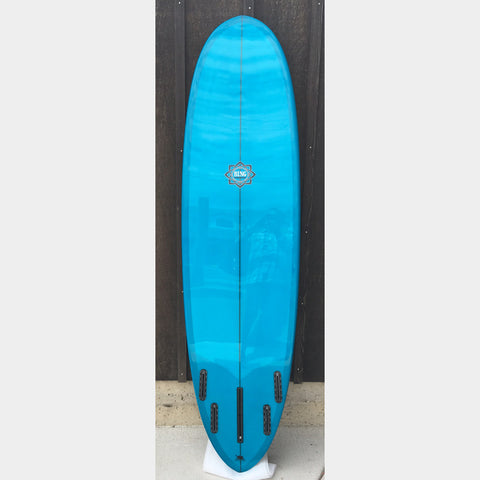 Bing Collector 6'10" Surfboard (old)
Pickup currently unavailable
Add To Cart For 10% Off!
Order Over $75? Add This Moment Tote For Free
Length: 6'10"
Width:
Thickness:
Fin setup: 4 + 1
Fin box: Futures (Quad fins only included)
This new mini-noserider shape was coined the "Collector" because when you paddle it out, it will undoubtedly collect! Built primarily as a mid-range, this board appeals to a broad range of surfers and surfing styles. Matt first designed the board as a quad, yet discovered he could get great noserides too. As he got more feedback from team riders and customers, he honed in on the board's true versatility. Most people prefer to ride the board from the tail and never walk the board but were sold on the wider nose for paddling ability. This model is the ultimate quiver killer. As for design, the board has a shallow nose concave going into a slight roll into a heavy double concave in the tail. To add to the board's versatility, we recommend the board with a 4+1 fin box configuration so that it can be ridden as a quad, a 2+1 or a single fin. The quad setup works amazing for quick direction changes and surfing in the pocket. The 2+1 setup gives you drive and control and you can lean hard into each turn. As a single fin you can take classic high lines with the wide point being forward and still execute smooth cut backs and noserides. The most popular and versatile size range is 7'4-7'10" for all around noseriding and turning ability.
This Bing Surfboard is up on the rack now!!! If you don't see the exact board or dimensions you want, Just give us a call and we can order it for you! 503-483-1025.
Free Moment Tote
Get A Free Moment Tote With Any Order Over $75! Use Code TOTE At Checkout
Get The Tote